The nature of new luxury captures the thought that inspired the two sisters to start Viona Blu in 2013. For Viona Blu creating a piece is a long and carefully structured project. The company makes only few new items in a year.The thought of creating something that would last from a generation to next is the mission of Viona Blu. We are dedicated to ethical and sustainable practices. Viona Blu and its products last
time, and therefore the collection is long-lasting and not renewed in fashion season cycles. The fish leather of Viona Blu bags comes from Italy as a by-product of the food industry. Processing fish leather is a multistage process that requires comprehensive skillset from
Finnish leather artisans.
But who is Viona Blu? She is a kind-hearted, reformist and courageous creative figure and a nature-loving imaginative woman in a world constrained by rules and prejudices. Women like her serve as an inspiration for Viona Blu brand.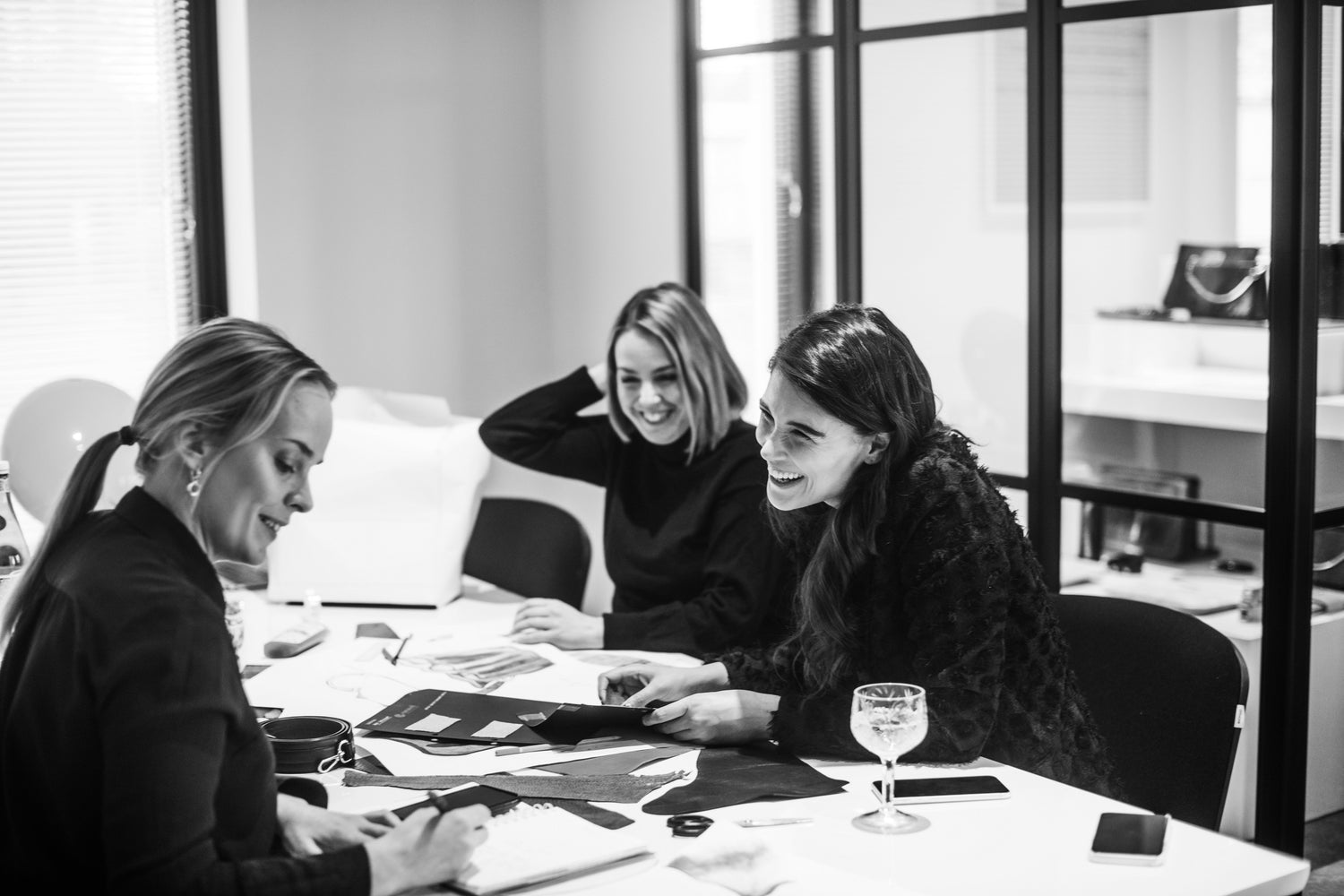 Fish leather. Our fish leather is produced as a by-product of the food industry. We mainly use salmon leathers which has a higher strength than cow or calf leather. After years of working with fish leathers and different manufacturers we have chosen to work with fish leather company from Italy. Their leathers are luxuriously soft but still very durable.
Craftsmanship.Our focus is on the craftsmanship and on the human touch, on the impeccable details and on the uncompromising quality. All our handbags are made in Finland.
Metals. We have spent years to find the best manufacturers for all the pieces for our handbags. Family owned company in Italy makes all the metal pieces for our handbags. The metal we use is zamak which has a great resistance to shocks, wear and corrosion.
Zippers.The metal zippers we use are made by a leading manufacturer of zippers. The zippers are quality tested and durability of a lifetime. 
Fabrics. Viona Blu handbags all have a lining made of recycled plastic bottles.
Dust Bag. The dust bags to store your Viona Blu handbag when not in use is sewed by professional sewer.